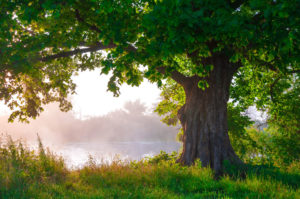 As a proud father who has been able to provide his child with enriching opportunities, Elan Shukartsi wanted to spread such joys to others in need. This desire to help comes naturally to this commercial real estate expert whose Venice-based Olive Branch Properties has been instrumental in enhancing the business make-up of southern California. As Mr. Shukartsi would realize, finding avenues to help children in need would require partnerships with local non-profit organizations and other educational operations that similarly strive toward giving kids in need the chance to enjoy experiences they otherwise may have missed out on. Whether it means working with the Venice Family Clinic, Children's Hospital Los Angeles or the "A Walk on Water" event, Elan Shukartsi has stepped up whenever he recognized a need and knew that he could help organizers meet it.
With a dozen events on the horizon for 2018, "A Walk on Water" has become a point of pride for Mr. Shukartsi. Through his funding, he's helped this non-profit organization offer water therapy and surfing to children with special needs. As the operation's website states, "Surfing is used as a tool to gain self-confidence skills and promote the therapeutic benefits of the sport's positive effects." With funding assistance from Elan Shukartsi, "A Walk on Water" has been able to organize a full season of events in California, Texas, New Jersey, New York and Virginia. Mr. Shukartsi specifically helped fund A Walk on Water event in Santa Monica, CA. The non-profit further states that it works "closely with the local community, businesses and its volunteers and waterman" so Mr. Shukartsi's donations are greatly appreciated.
Another child-centric operation that has benefited from donations is the teen lounge at the Children's Hospital of Los Angeles, located off Sunset Boulevard. The teen lounge, which Mr. Shukartsi helped create and fund, gave seriously ill teenagers an area that was better suited for them. Before this, teens shared the same space as younger children who were receiving treatment at the non-profit pediatric healthcare center that helps more than 500,000 patients annually. What's more, the teen lounge has previously hosted fashion designer Lauren Conrad for a Mother's Day arts and crafts event in 2015. It's this type of engagement that Mr. Shukartsi has helped facilitate through generous donations.
These are just two examples of the charitable donations that Elan Shukartsi has made in recent years. We encourage you to continue checking this website in the future for additional information about his support of community-benefit organizations in California and beyond.